Palomar Observatory
, Mt Palomar, California
31 miles NE of us at 33.36N 116.86W and 5570MSL.
This live view of 200" telescope is usually available during the day, but dark at night when the scope is in use.
Mount Wilson Observatory
, Mt. Wilson, California
90 mi NE of us and 10 miles NNE of downtown Los Angeles at 34.224N 118.058W
Camera elevation 5,845MSL.
Usual view is NE toward 100" telescope dome, but camera can be moved by solar observer on duty,
sometimes NW toward Vandenberg AFB for a launch.
Camera details
here
.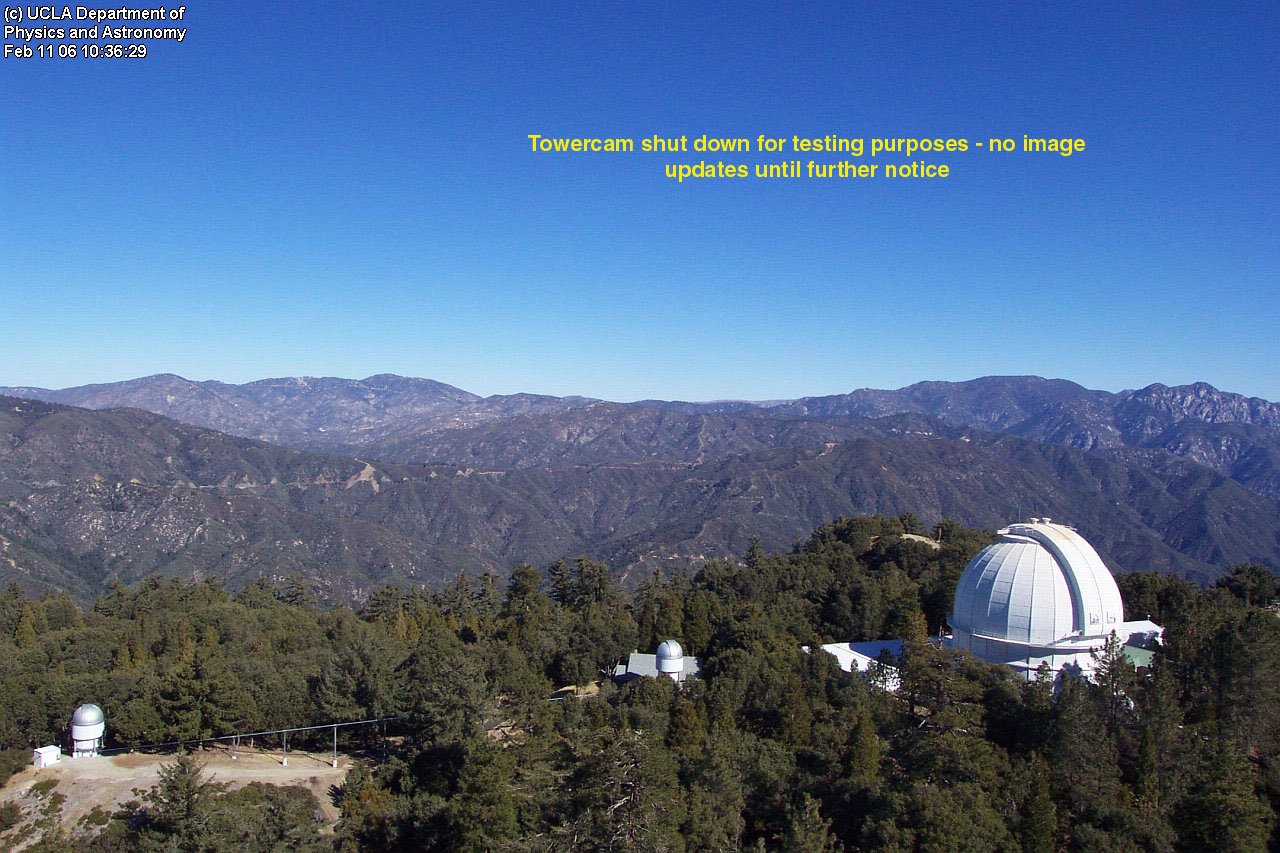 Mt Laguna Observatory
Mt Laguna, California
55 miles ESE of us and 45 ENE of downtown San Diego at 32.89N 116.42W and about 6100MSL.
A view of the San Diego State Unversity (SDSU) observaotry dome waaaaay in the distance, just left of center.
Kitt Peak National Observatory
Quinlan Mountians, Arizona
343 miles ESE of us and 56 miles SW of Tucson AZ at 32.89N 116.42W and 6875MSL.